"The experience gathered from books, though often valuable,is but the nature of learning; whereas the experience gained from actual life is of the nature of wisdom"
― Samuel Smiles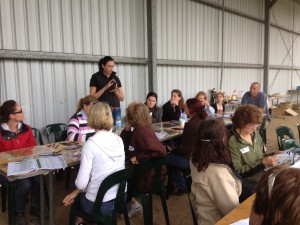 We are looking for personal stories about your horse and land management. Topics of interest are;
What does responsible horse keeping and sustainability mean to you? Tell us about how you changed the way you think and apply this to your daily management.

Pasture management (what strategies have you been using and what are the results)

Manure management and composting (what techniques do you use)

Soil testing and development

Property design (grazing systems, cells, lane-ways, central points, arenas etc)

Washing bay designs (and reed beds)

Tree planting (what trees are you trying to grow)

Dam and swale designs

Grazing planning (how do you rotate, manege your horses (and livestock)

House and kitchen garden designs

Horse nutrition (what alternative forage are you providing, anything that may differ from conventional feeding, use of herbs etc)

Horse management (group housing, managing stallions etc)

Many more..
How long does the story have to be?
You can write a short or long story. We suggest that if you have an ongoing project that you write short blogs about the progress with some pictures and videos. This a great way to see the development and along the way people may contribute to some new ideas or ask questions.
Who will post the stories?
We will post your stories on the blogs. This way we can manage the topics and build an open library. At the same time we proof read your text and suggest adjustments when applicable.
We will also monitor the comments and make sure that these are useful to everybody. To submit your story please contact us directly.
What do I get in return?
You will be listed as one of the contributors. If you have posted 10 or more blog stories you are significantly contributing to our database (and spreading the word!). We invite you to become a supporting team member and you will receive a free Equine Permaculture t-shirt and book!
 We are a non-profit organisation or business – can we support the movement?
Yes we invite organisations/businesses to promote the movement and have Equine Permaculture listed on the their website. In return we present your logo as a sponsor/supporter on the main page. In the future we hope to offer some more advertising options. However, we will mainly promote businesses that have a sustainable view. Please contact us for more information.
What else is useful to know?
We are only just staring the concept and movement.. In the near future we hope to run full certified Permaculture Designer Courses with a focus on equine properties. To be able to facilitate for this we have to work on a curriculum and need to get approval from the Permaculture Research Institute centre, so we get a listing on their site as well.
We also see the possibility to run EP as non-profit organisation. With a paying member base and donations we hope to build a fund for sustainable equine research and education. These are some ideas, but with time we will provide more information.