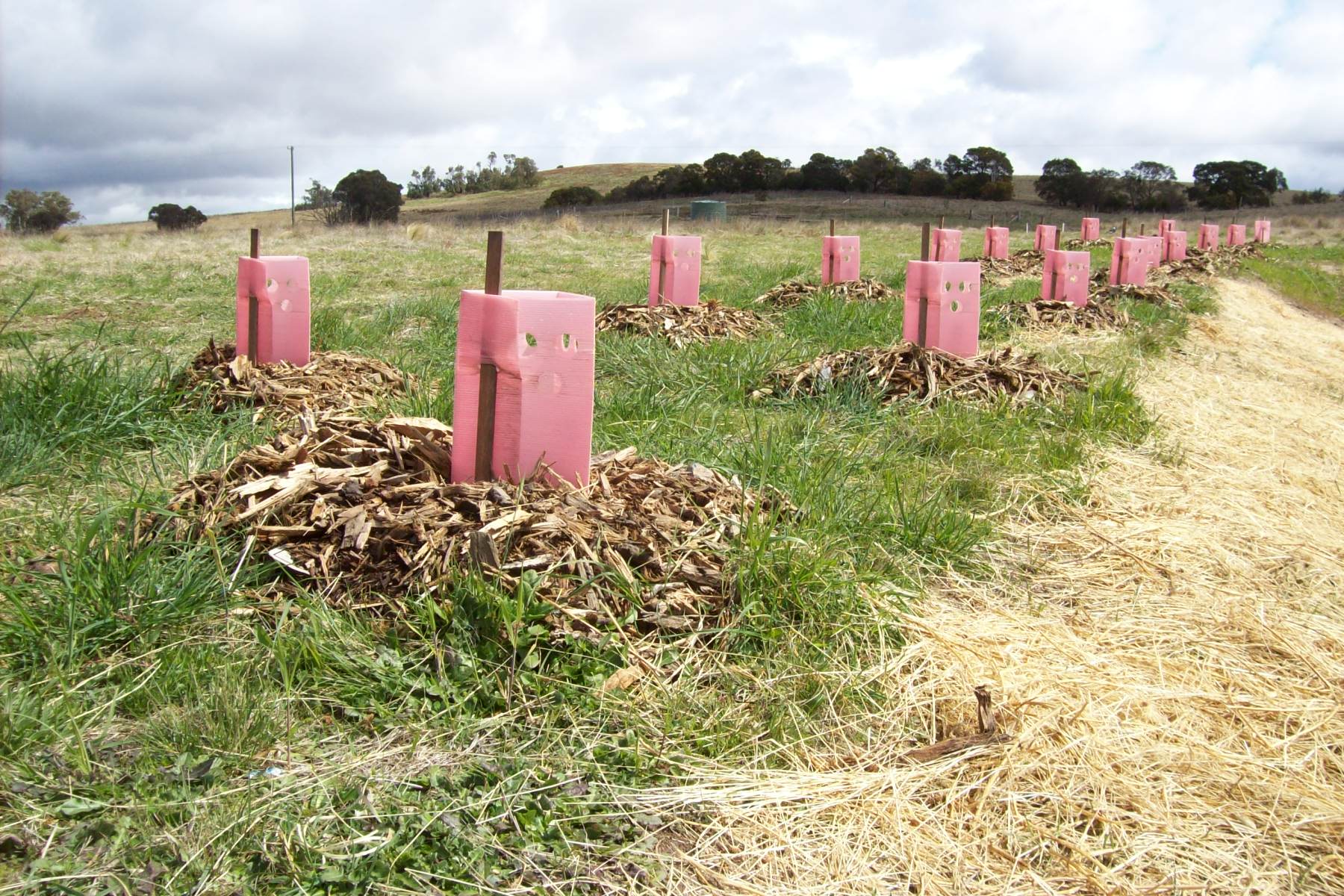 As parts of the country are facing tough droughts, with some areas also battling bush fires- it may be difficult to focus on land/ soil restoration and even tree or shrub planting for future benefits on your property. However we should always be in conservation mode and growing trees can be our drought assistance for the decades ahead. The key is in our choice which trees and shrubs (and other vegetation) we should plant around our water resources, pastures, and in our gardens. While Australian natives spring to mind and are often encouraged by your local catchments and landcare organisation, it is important to review all your options including introduced species and specifically establish what function they should fulfil on your property and in your ecosystems such as your riparian areas.
In this 30 min webinar we will dicuss:
– Importance of trees/shrubs in ecosystems
– Choosing trees and shrubs for your property – answering 3 question:
Why are you planting trees & shrubs?

Where should I plant my trees & shrubs?

What species are the best for tree planting systems?
– When to plant trees & shrubs?
– How can I speed up growth?
– Steps for tree/shrub planting
– Care and protecting trees & shrubs
Mariette has recently finished a PhD in equine behaviour and nutrition. A registered animal nutritionist, Mariette is also a Certified Permaculture Designer. Through her business, MB Equine Services, Mariette provides professional and practical information about horse behaviour, nutrition, management, (forage) enrichment and slow feeding and property design.
Register here:  https://www.horsesa.asn.au/horse-sa-events
Time: 7:00 pm SA time – 7:45 pm
After registering, you will receive a confirmation email containing information about joining the webinar.
"This project is jointly funded through Adelaide and Mt Lofty Ranges Natural Resources Management Board levy and Horse SA (www.horsesa.asn.au)"
2020-02-20 19:00
2020-02-20 20:00
Horse SA Webinar: Re-vegetation – planting trees and shrubs on horse properties
Re-vegetation – planting trees and shrubs on your property
info@mbequineservices.com