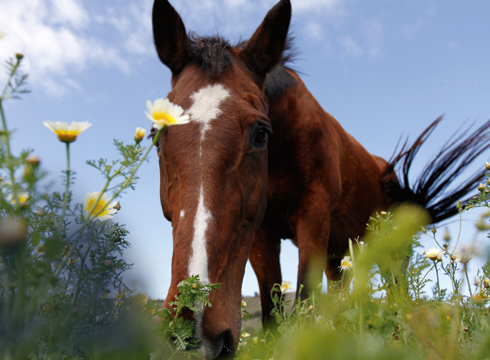 Event Details
This webinar follows on the understanding that all plants contain toxins, but only a few are actually poisonous and should be avoided at all times! In this presentation we will identify some of these plants and weeds that are poisonous to horses and how we can best manage our pasture to remove them and prevent from future spreading.
Mariette has recently finished a PhD in equine behaviour and nutrition. A registered animal nutritionist, Mariette is also a Certified Permaculture Designer. Through her business, MB Equine Services, Mariette provides professional and practical information about horse behaviour, nutrition, management, (forage) enrichment and slow feeding and property design.
Register here:  https://attendee.gotowebinar.com/register/4890677577434279937
After registering, you will receive a confirmation email containing information about joining the webinar.

"This project is jointly funded through Adelaide and Mt Lofty Ranges Natural Resources
Management Board levy, HorseSA (www.horsesa.asn.au) and the Australian Government's National Landcare Programme" http://www.naturalresources.sa.gov.au/adelaidemtloftyranges/land/landholder-services
Event Sponsors